Christ Church Episcopal, Hudson, New York was established in 1802. The Gothic Revival church structure was designed by architect William G. Harrison and consecrated in 1857.  The church interior is marked by soaring lancet stained glass windows depicting the life of Christ. In 2005, Christ Church was designated as an individual landmark in the Hudson by the City of Hudson Historic Preservation Commission, and in 2007, Christ Church was placed on the State and National Historic Register.
As a parish, we are active in Hudson's vibrant and diverse community and warmly welcome all—regardless of race, nationality, income level, disability, gender or orientation—with a love and generosity of spirit that is the very mirror of God's love for us all, no exceptions. 
Christ Church is part of the Episcopal Church. As Episcopalians, we believe in a loving, liberating, and life-giving God: Father, Son, and Holy Spirit, and are part of the world wide Anglican Communion. We are descendants of and partners with the Church of England and the Scottish Episcopal Church, and are part of the third largest group of Christians in the world. To learn more about the Episcopal Church as well as the Anglican Communion, please go to: https://www.episcopalchurch.org. 
Christ Church is also a member of the Diocese of Albany, NY. To learn more about the diocese, please go to: https://albanyepiscopaldiocese.org
Our mission at Christ Church is to spread the good news of the Gospel, to feed the hungry, welcome the stranger, and deepen our faith through worship, study, and prayer. We follow the example of our Lord Jesus Christ by providing a warm spiritual home to all, regardless of race, gender, age, socio-economic status or sexual orientation. We acknowledge that all people are entitled to participate fully in the life of the Church and her sacraments—no exceptions. At Christ Church Episcopal all are welcome! 
~ Wardens and Vestry of Christ Church Episcopal, April 9 2022
The Reverend Kathleen Killian and the Reverend John Allison, married, are the vicars at Christ Church Episcopal in Hudson, NY. They came to the Hudson Valley most recently from the Diocese of Maine where they served separate parishes and maintain canonical residence. 
Prior to both attending General Theological Seminary in New York City, Father John taught writing and literature at universities and community colleges in Kentucky, Chicago, and New York, and also served as a hospital chaplain in Brooklyn and Queens, and, in Maine, served as coordinator of chaplaincy services at Maine Coast Memorial Hospital. He said he continues "to emphasize the importance of pastoral care in parish ministry."
Mother Kathleen was a professional modern dancer in New York City, with a background in music. She went on to earn a degree in Dance Anthropology, and taught dance, movement, and music in both public schools and private settings. She was the proprietor of a yoga and healing arts center and remains "devoted to contemplative and healing practices, seeing both as integral to parish life and the ministry of the gospel.
J. Thomas Martin:  Music director and organist for Christ Church for thirty years and a life member of the parish, he says his motto is "He who sings prays twice." Music has always been an important part of worship at Christ Church. The volunteer choir of about ten members sings at the 10:30 Mass every Sunday and at special occasions throughout the year. A twenty-five rank Leonard  Carlson organ, one of the finest instruments in the area, was installed in 1967 and is well maintained and still in use today.
Sue Bellinger, Parish Administrator: Sue began as Office Manager at Christ Church in 2008. After a two-year break, she returned as Parish Administrator in 2021. A long time resident, she appreciates the diversity of Hudson, and relishes the opportunity to interact daily with both the spiritual community and the secular.

Maria Eigenbrodt, Bookkeeper
Phillip Schwartz, Senior Warden, 2022, grew up in metro New York and studied at the School of the Museum of Fine Arts in Boston, MA, which awarded him one of the prestigious traveling scholarships for winners of the Fifth Year Competition along with a show at the museum. He has shown at the Institute of Contemporary Art in Boston and at galleries in Boston, Provincetown and New York. He continues to produce and exhibit work and has been affiliated with artist groups that promote causes such as social justice and HIV awareness in local, national and international venues. His work throughout his career has spoken to human suffering, whether in an ancient medium such as egg tempera with gilding or something more contemporary like a paper cutout.
Jamison Teale, Junior Warden, 2023. A native son of Virginia, Jamison has been a resident of Hudson and an actively involved member of Christ Church since 1999. In that time he has served as a lay reader, vestry member, a convention delegate, and senior warden for nine years. He oversaw the design, construction and dedication of the Mac Giffert meditation room, was chairman of the 150th anniversary of the consecration of Christ Church celebration in 2007, and has worked with the acolytes, the altar guild, the floral guild, and the hospitality committee. He was installed as the sub-deacon of the parish by Mother Eileen soon after her arrival. Jamison and his husband James are antique dealers and share their lives with their four schnauzers and a blue and gold macaw.
Winnie Thorn, Clerk of Vestry, 2024, grew up in Peekskill and graduated from St. Lawrence University, where she met her husband Craig (now deceased). She moved to Hudson, where he had his business, and joined Christ Church in 1963. Her oldest son Greg, who passed away in 2006, was an altar boy at Christ Church. She raised three children and has eight grandchildren and one great-grandchild. A past member of the Columbia Memorial Hospital Board of Trustees, she currently serves on the hospital foundation board. She is past president of Friends of Olana, past chair of the Columbia County Council on the Arts and past president of the Hudson Junior Service League. She served on the Jayncees board and the Boys' Club Auxiliary board. She spent many years as a volunteer for the American Cancer Society, serving as president of the Columbia County ACS and president of the NY State division of ACS and holding a national ACS office. She has served on the board of Columbia-Greene Community College and volunteers with Hospice.
Peggy Gearity, Treasurer and Vestry 2024, has been a vestry member and treasurer of Christ Church since 2018.  Born in NYC and raised in the Bronx, she is the youngest and only girl of four children.  She attended Catholic school for twelve years.  She earned her Bachelor of Business Administration from Bernard M. Baruch College in 1977 and is currently the controller at Berkshire Taconic Community Foundation in Sheffield MA. Her previous work experience includes accounting positions in both profit and nonprofit organizations. She lives in Ghent with her wife Sara and two kitties, Cleo and Kaylee.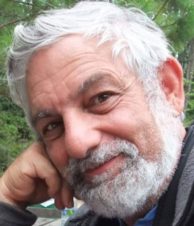 Leonard Behr, Vestry, 2023. Len grew up in Orangeburg, NY, after an early start in the South Bronx and Trinidad, British West Indies. A degree in science education led to fieldwork in the rain forests, deserts, and jungles of Mexico, Belize, and the US Southwest, then to teaching biology and earth science at Taconic Hills High School (1970-99). In 1994, he began teaching one of the only two high school science research courses in the country. He worked with Dr. Robert Pavlica of Byram Hills High School, Armonk, NY, and Prof. Daniel Wulff of SUNY-Albany in writing two National Science Foundation grants for advancing high school science research, leading to the addition of Science Research in the High School to the SUNY-Albany curriculum in 1997.  In 1999 SUNY asked him to retire and direct the SUNY Science Research in the High School program, where he still works. He also directs SUNY's Upstate NY Chapter of the National Junior Science and Humanities Symposium and runs summer teacher training in science research. His other passions are nature observation, gardening, technical rock climbing, reading, world travel, and his marriage of more than 50 years.
Susanna Grannis, Vestry, 2023. My husband Joe and I have been at Christ Church since 2015, when we moved to this area. I am a "cradle Episcopalian" who has worshiped in several churches as my work has taken me to many places in the US and Africa.  I am a retired elementary teacher and was the dean at three universities. After retirement, with friends and family we initiated a program to support children in Rwanda, Burundi, and South Africa whose lives had been severely compromised by their parents' AIDS. Now, some years later, I have been able to complete online the third year of four in the program Education for Ministry that comes out of the theological seminary at the University of the South in Sewanee, TN. This program is excellent and because of it, I feel strengthened in my faith and far more knowledgeable. Ask me about it.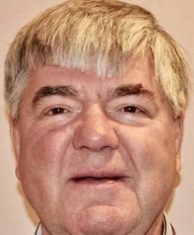 David W. Palmquist, Vestry, 2023. A vestry and choir member since 2018, David has served on Episcopal vestries in Kinderhook and Bridgeport, CT. A lifelong Episcopalian, he grew up in a Cleveland suburb as a choirboy and acolyte.  He is chair of Friends of Historic Christ Church Conservancy, Inc., the Church programming and fundraising arm. A retiree from the New York State Museum, he teaches history at SUNY-Albany and is a liaison for University in the High School. A Syracuse graduate, he holds master's degrees in history and library science. He lives with his wife Rosemary in Kinderhook. They have three grown children and two grandchildren.