where all souls are cherished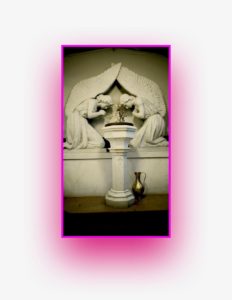 We are not maintaining our distance in our minds and hearts. We remain one body in Christ.
NATIONAL DAY OF PRAYER
May 7, 2020, 24 Prayers:  One for Every Hour
Pray for protection from COVID 19 for all people.
Pray for healing for those who have been infected.
Pray for all health care workers.
Pray for all who produce and distribute goods, and for all who work in retail.
Pray for all people involved in community, statewide, and national essential services.
Pray for wisdom for government officials making important decisions, and for truth to and right choices to prevail. And for politicians to not use this crisis as a political tool.
Pray for houses of worship to work hard to inspire, comfort, and help meet needs.
Pray for love to prevail in all decisions involving humanity and all living things.
Pray for helpful and healing decisions concerning our environment, animal life, and natural resources.
10.Pray for an end to discrimination of all kinds:  race, ethnicity, gender, sexual identity, religious affiliation and practice, homosexuality, socio-economic identity, class, age, political party affiliation.
11.Pray for our children and youth—that they will not be permanently scarred by this crisis and all they have had to give up:  graduations, proms, playing with friends, going fun places, being "holed up."
Pray for the poor: homeless, unemployed, mentally or physically handicapped.
Pray for proper treatment of farm animals and pets everywhere
Pray for immigrants and refugees everywhere, and that children separated from their parents will be reunited.
Pray that truth, integrity, and justice will triumph over falsehood, extortion and blackmail.
16.Pray for a swift end to human trafficking (slave service and sex slaves).
17.Pray for a return of all people of all faiths to their God, to worship, to a vibrant prayer life, and to faithfulness.
Pray for diplomacy and respect among nations.
"If my people, which are called by my name, shall humble themselves, and pray, and seek my face, and turn from their wicked ways; then will I hear from heaven, and will forgive their sin, and will heal their land."—2 Chronicles 7:14
 ——————
 NEW YORK STATE VIRUS HOTLINE
Don't hesitate to call 1-(888)-364-3065 if you need talk about how coronavirus is impacting you.
Come join us in worship
Join our services live on Facebook at the times listed. They will be available  throughout the day. The Third Sunday of Easter liturgy appears on The Service  page of this website.
——————
CHRIST CHURCH LIVESTREAMING
Each Sunday at 9 a.m. the Eileen Weglarz, vicar, will celebrate the eucharist via the parish's Facebook pages.
——————
CHRIST CHURCH EPISCOPAL 431 Union Street, Hudson, NY  12534  •  518-828-1329   christchurch1802@gmail.com