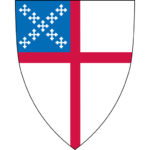 where all souls are cherished
The annual Vestry Retreat will take place at Saint Joseph's Retreat Center, Valatie, New York,  at 8:30 to 4 p.m. Saturday, February 22nd.
Please join us for a pancake supper here at Christ Church on Shrove Tuesday, February 25, from 5-7. If you can help to set up and serve, please call Evan Race at 518-537-5670.
David Palmquist, president of the church conservancy, is looking for a clean, dry and secure storage space to sort church sale books and shop donations. Three square feet or more is needed.  David may be reached at 518-929-1616.
Please stay tuned for upcoming events...